Miltec UV's continuing support of Haven Ministries means even more during this unprecedented time.
Food banks across the country are feeding those in need within the community. The Haven Ministries Emergency Food Pantry responded to the need of the local community by expanding to two locations: the original food pantry location at the Safe Harbor Presbyterian Church in Stevensville, MD and a second location at the United Methodist Church in Centreville. Both food pantries are open the third Friday of every month from 5:30 – 7:00 pm to support those in need on the Eastern Shore of Maryland.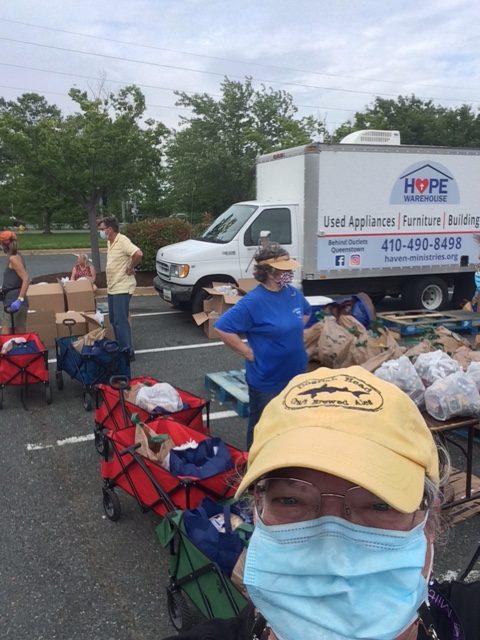 No one should have to go hungry or decide between paying the bills or feeding their family. With so many local families having trouble making ends meet, the demand for the food in Queen Anne's county has doubled. The latest pop up food pantry distributed 13,000 pounds of food and fed over 715 individuals within the community, many who are new to the program.
Unfortunately, many people are still waiting for unemployment payments from furloughed jobs and these individuals and families need the assistance of Haven Ministries. Since April, the Haven Ministries food pantries have helped nearly 250 new clients. Supporting this many member of the community is no small feat and Haven Ministries relies on the support of local volunteers. The Maryland National Guard even helped to distribute food for Haven Ministries in Centreville last month.
Miltec UV not only supports Haven Ministries through monetary donations, but members of the Miltec UV family also support the organization by donating to the Thrift Store, supporting fundraising events sponsored by Haven Ministries and by volunteering to donate, package and distribute food at the monthly food pantries and pop-up emergency distribution events.