Industries
Wood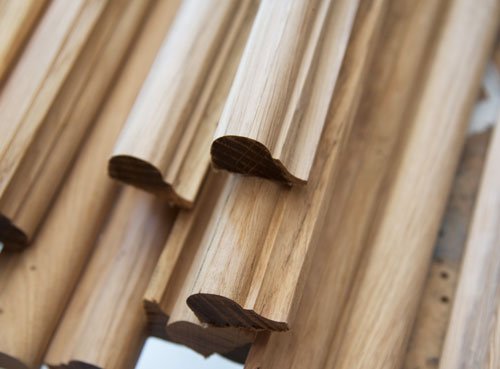 Miltec understands wood and the multitude of ways our customers shape and cure it.
Whether working with simple panels or complex moldings, our team of experts is dedicated to building you a customized UV curing solution or supplying the parts needed to improve existing processes. Our long history of listening to customers' needs led to the development of our UV Gloss Control Technology, which uses HPITM model arc lamps to achieve a very wide gloss range in a single UV coating. It's an innovation we're proud to have been recognized for with the Challengers Award at the International Woodworking Fair.
Applications
Hardwood flooring and matching
Furniture
Cabinets
Molding/profile
Guitars
Doors
MDF
Panel/sheet
Windows
Trim
3D components and panels
Framework
benefits
Efficient UV technology for curing high-density inks
Elimination of scratching and abrasion due to under-cured ink
Cure speeds 5x faster than other UV systems
Reliable UV system performance with consistent UV output
R&D lab proves new processes and improves existing systems
Easy maintenance
Fewer UV lamps required
Lower energy usage and operating costs
Increased line speeds
Made in USA
APPLICATIONS DEVELOPMENT & TESTING LAB
Explore the possibilities. We'll help.
Work alongside our Ph.D. chemists, engineers, and UV experts in our fully equipped UV Curing Applications Laboratory to develop new processes, achieve cost reduction, and improve production workflows for your application.
Talk to our industry experts.