Industries
Flooring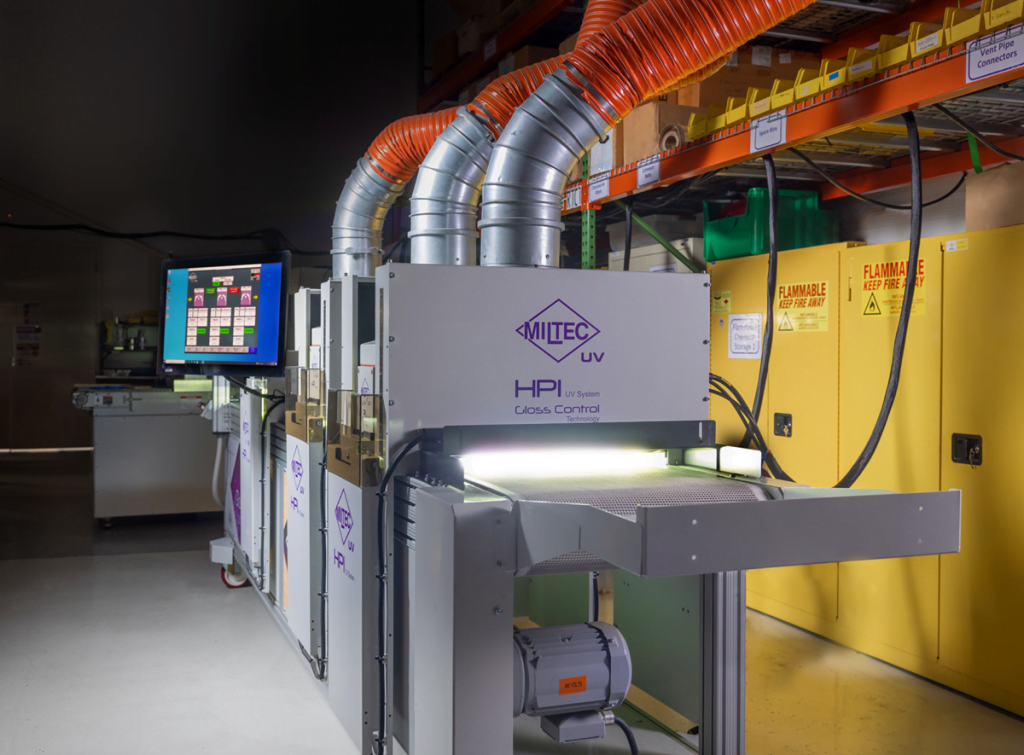 Flooring trends demand products that can handle high traffic while also offering quality and luxury.
Miltec UV curing solutions for flooring manufacturers provide the powerful UV output and efficiency necessary to meet the proper cure, adhesion, flexibility, scratch resistance, and aesthetic demands of the market. Our advanced HPITM UV curing systems are easy to use and require fewer lamps on your flooring line compared to existing UV technologies.
Achieve a wide-gloss range with a single coating using our UV Gloss Control technology, and gain a competitive edge in the market. Whether looking to upgrade your entire system or integrate UV into your existing system, all Miltec UV customers benefit from access to our state-of-the-art, expertly staffed UV applications laboratory, dedicated service team, and UV operation training opportunities.
Applications
Wood flooring
Resilient flooring
Luxury vinyl tile
Carpet backing
benefits
Reliable UV system performance with consistent UV output
Easy maintenance
Advanced touchscreen controls for easy operator interface
Fewer UV lamps required
Lower energy usage and operating costs
Increased line speeds
Made in USA
APPLICATIONS DEVELOPMENT & TESTING LAB
Explore the possibilities. We'll help.
Work alongside our Ph.D. chemists, engineers, and UV experts in our fully equipped UV Curing Applications Laboratory to develop new processes, achieve cost reduction, and improve production workflows for your application.
Talk to our industry experts.