Labcure Systems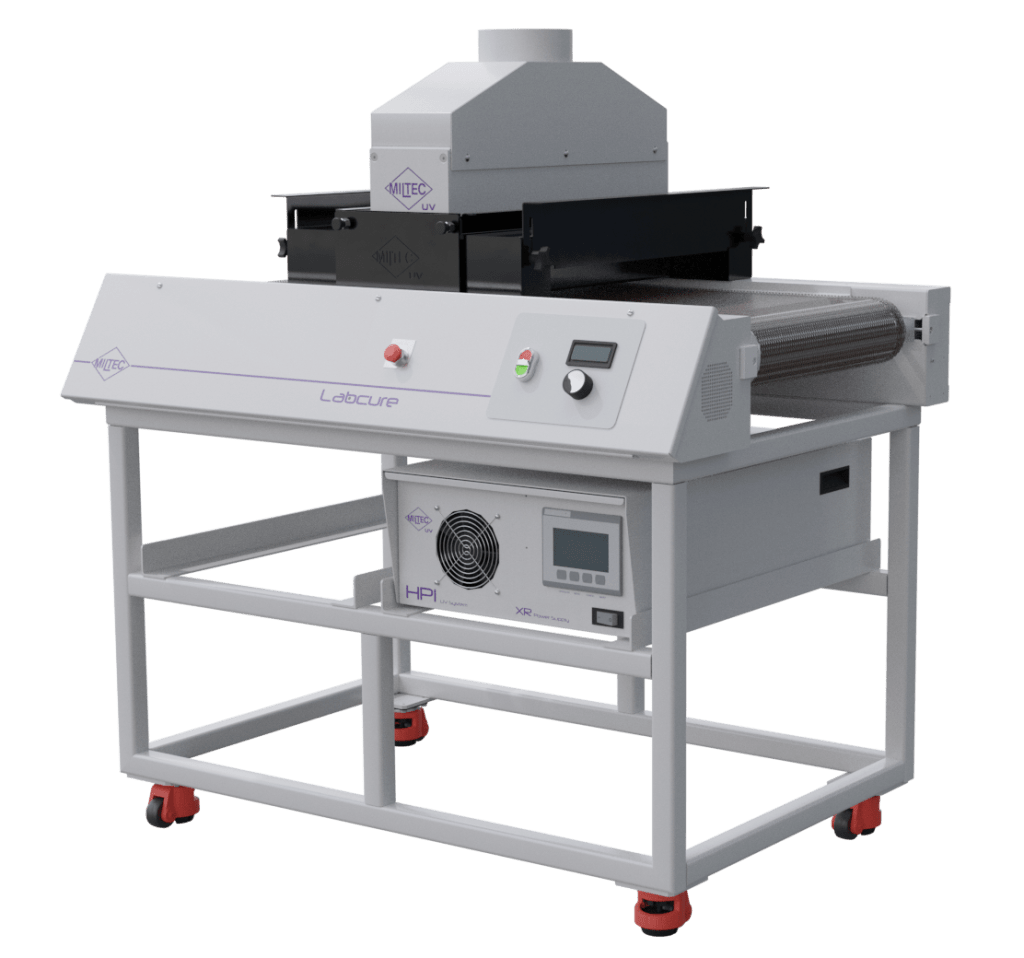 Not sure which system is right for you? Give us a call to discuss your options. +1 410-604-2900
Discover a compact, stand-alone solution for sophisticated R&D efforts.
Miltec UV's LabCure Pro system is ideal for R&D efforts required by experienced UV formulators, and is an excellent solution for production processes involving small parts and electronic applications. The Pro is available in standard widths starting as small as 9-inches or can be customized or configured as a hybrid of Miltec's two premier UV technologies—HPI and Xtrema.
Features
Continuous focus adjustment, 0-3.75 inches(0-9.52 cm)

Dual range conveyor speed, 5-50 FPMand 30-300 FPM
Vacuum hold-down ready
Ability to integrate with two XtremaTM 10-inch (25.4 cm) bulbs, two HPI™ 9-inch (22.86 cm) arc lamps, or a combination of both.
Variable power, up to 650 watts per inch, from 20-100% in 1% increments
Two power levels (Xtrema only)
Auto-adjusting lamp cooling system (HPI only)
Touch screen controlled XR power supply (HPI only)
Multiple conveyor belt options
"Miltec is always improving their technology and products, and bringing the latest and best technology to customers. Their innovation helps reduce production costs and increase line speed significantly."

Zhang P., General Manager Distributor, China
Request a Brochure
APPLICATIONS DEVELOPMENT & TESTING LAB
Explore the possibilities. We'll help.
Work alongside our Ph.D. chemists, engineers, and UV experts in our fully equipped UV Curing Applications Laboratory to develop new processes, achieve cost reduction, and improve production workflows for your application.
Interested in the Labcure Pro?