Miltec UV
UV System Performance Check
How's your UV system performing?
In order to keep your UV system running efficiently and consistently, you need to maintain it on a regular basis. While changing reflectors and bulbs are pretty standard, there are many more contributors to output issues that result in a poor cure.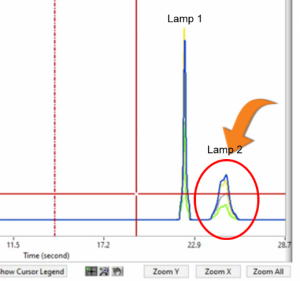 Our UV system check takes a deep dive into your UV system and may include radiometer readings showing the output and performance of your UV system with the goal of identifying which parts that may need to be replaced to ensure maximum UV output of your lamp system. We can also provide recommendations for preventive maintenance tasks to help ensure consistent UV performance for years to come.
Request your FREE UV System Performance Check today.
Request your system check
What our clients say
"I truly appreciate the tremendous education Miltec provided to me regarding UV technology. They have a great organization."

Don L, Technical Marketing Manager, USA
"I have received praise from our customers for the Miltec's high quality products and I'm always satisfied with their quick and polite response."

Akiko Furiya, Export/Import Manager Distributor, Japan
"It has been a pleasure working with Miltec over the last 11 years. I have worked my entire career in the UV industry and the professionalism, reliability, and the quality of their products are the best I have experienced in my entire career."

Bernward Roettgers, Germany
"Miltec's service is second to none. I really appreciate the time they invest to continue a good customer relationship and the follow up our rep provides to check on our needs."

Leonard, Senior R&D Leader, USA
"I have been working with Miltec UV for over 10 years. Their quality of service and technical knowledge are second to none. They do not hesitate to go above and beyond for their customers and are truly are a pleasure to work with."

Principal Scientist, USA