HPITM Curing Systems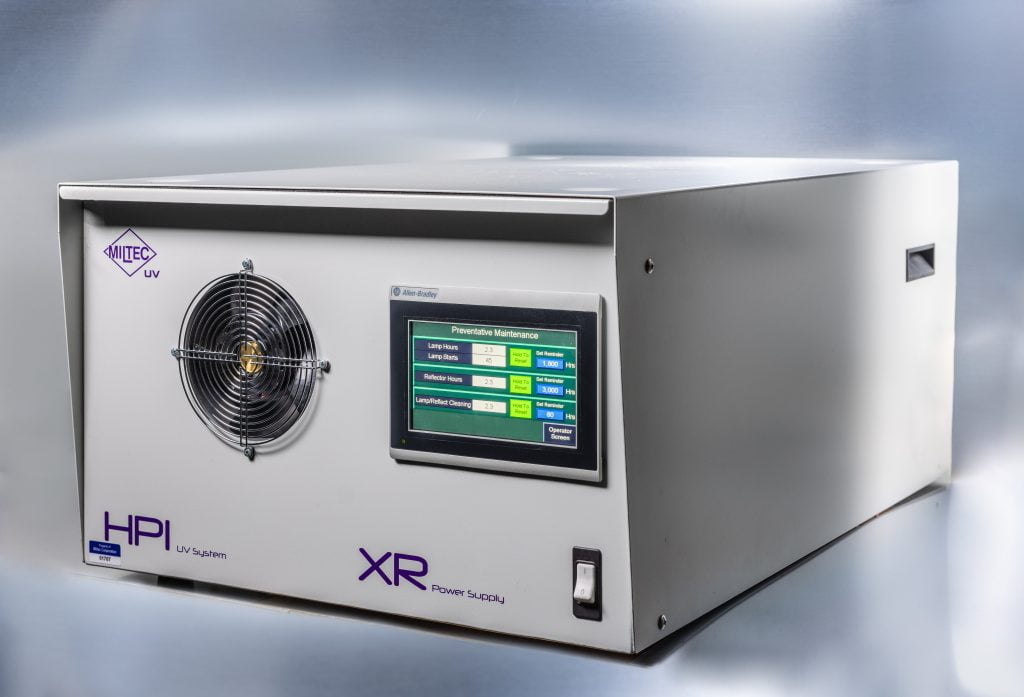 Struggling with system downtime and high maintenance costs? We can help. +1 410-604-2900
Get unparalleled consistency at virtually any lamp length with HPI Pro.
With a compact, modular power supply and the ability to accommodate lamp lengths up to 90 inches, the HPI Pro powers up to 650 watts per inch and is adjustable from 20% to 100% power.
The system's size is ideal for flexible mounting locations and can be configured as a single or multi-lamp system. It's extremely easy to install and retrofit into any production line with lamps controlled individually or as an automated group.
Power Supply
Miltec's compact XR power supply delivers 98% power efficiency and is available in four configurations, each with a different maximum power capacity. All configurations include touchscreen controls that offer ease of operation, constant display of lamp power and temperature, and troubleshooting assistance.
APPLICATIONS
The HPI Pro is ideal for:
Narrow, sheet-fed, and wide-web offset printing
Flat sheet printing on metal, paper, and plastic
Coil coating and bottom rim beverage coating
Floor finishing applications
Three-dimensional coating
Optical fiber applications
"HPI's superior air flow and cooling technology eliminated many processing issues we were experiencing with other UV curing systems. And the efficient design and increased UV output helped us improve throughput and reduce waste."

Mike M., Major Metal Closure Decorator, USA
Miltec UV Customer Since 2013
request a brochure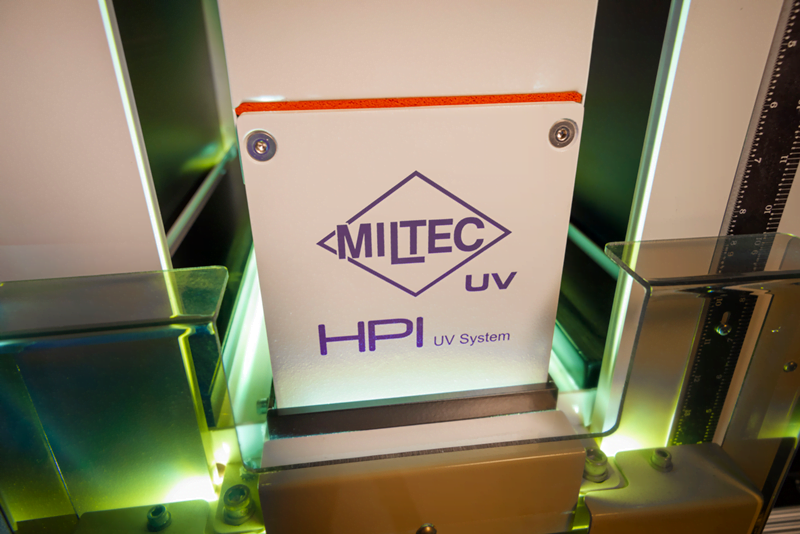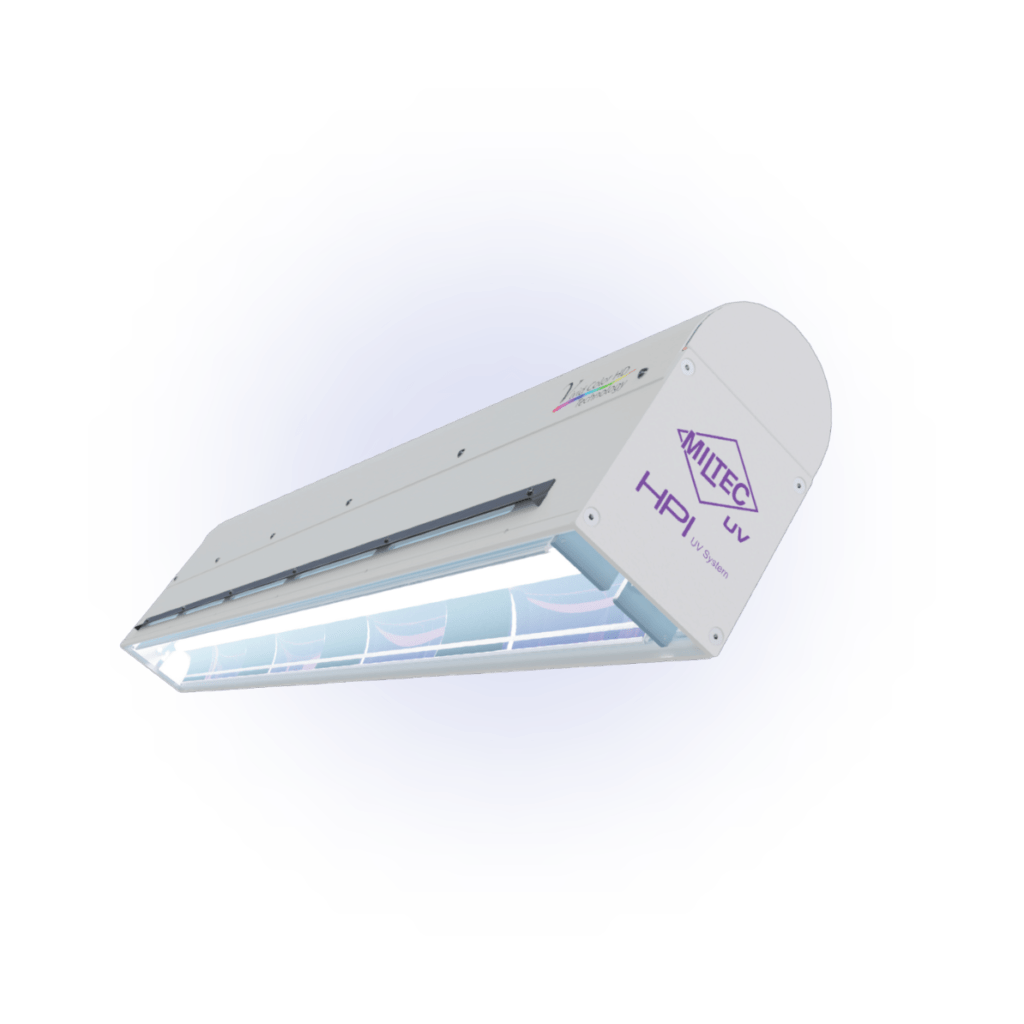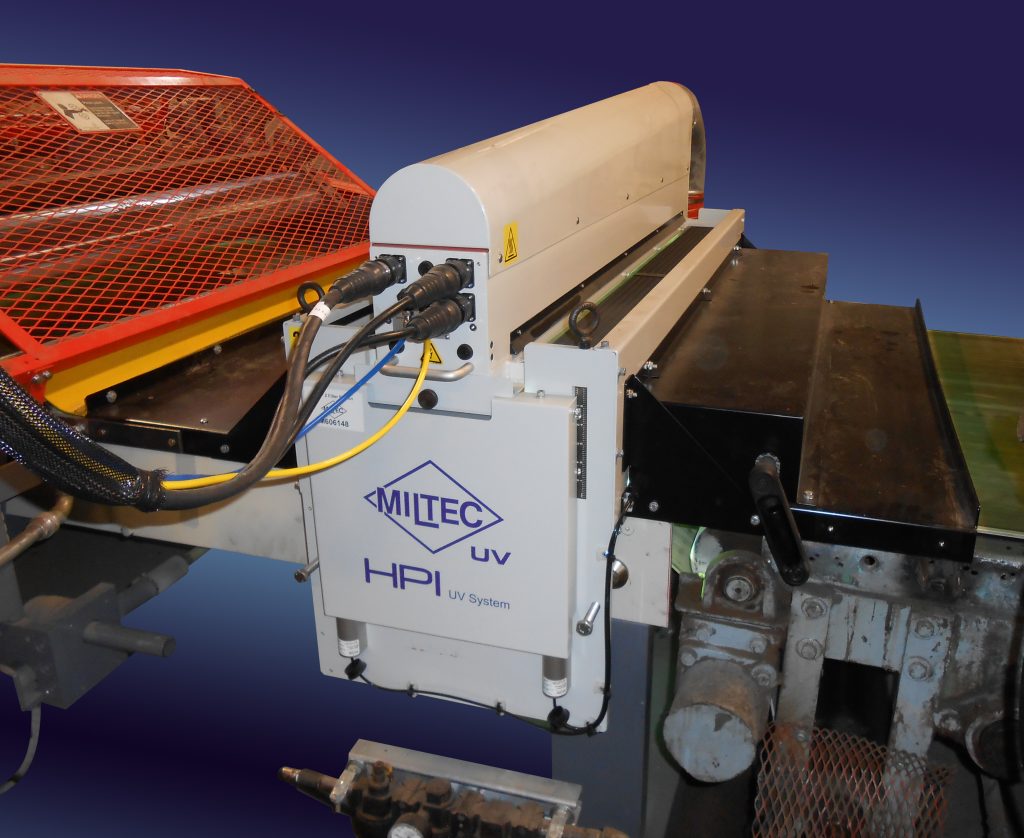 APPLICATIONS DEVELOPMENT & TESTING LAB
Explore the possibilities. We'll help.
Work alongside our Ph.D. chemists, engineers, and UV experts in our fully equipped UV Curing Applications Laboratory to develop new processes, achieve cost reduction, and improve production workflows for your application.
Interested in our HPI Pro?