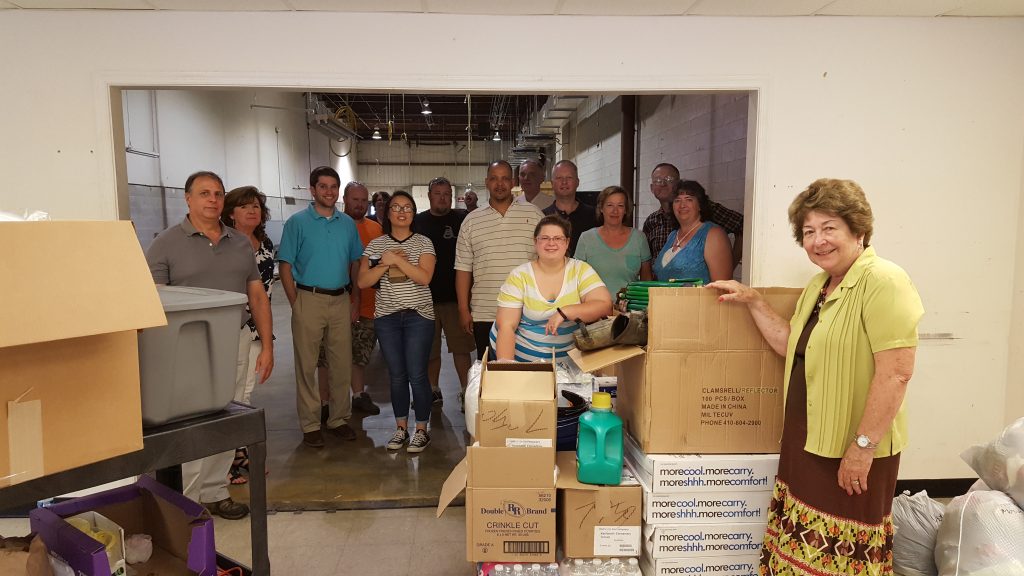 For Immediate Release
July 15, 2016
Stevensville, MD- The owners and employees of Miltec UV rallied together to solicit donations, funds and support from the local community for the victims of the recent West Virginia floods.
Several managers at Miltec UV have family located in Rainelle, WV who lost their homes and therefore, Miltec UV was directly impacted by this natural disaster. They felt compelled to help by gathering donations and becoming the donation center for the Chesapeake Bay Business Park in Stevensville, Maryland. Miltec UV was extremely pleased with the immediate outpouring of support from their neighbors.
Miltec UV's accounting manager, Mary Yeager commented,
"Wow, the support that Miltec immediately offered to the town my Mom so loved, and where many of my relatives still live, is overwhelming! Thanks to their connection to the local business community and the loving, caring employees (really more like Family than co-workers) the donations came pouring in! In addition to organizing the collections, Miltec also graciously offered their truck to transport the items. My co-workers selflessly gave up some of their lunch time to help pack up the donations, and load the truck. All the help from everyone is VERY Much appreciated!"
Over a two week period, Miltec UV gathered over 3 skids worth of donations. They were in communication with the Rainelle community and purchased supplies based on the needs of the devastated town. The immediate needs ranged from bleach and bottled water during the first few days to boots, fans, shovels, hoses, air mattresses, sheets, towels, toiletries, clothing and canned goods. In addition, Miltec UV reached out to local companies for discounts, and through the help of a local bank, they made contact with a Disaster Relief Church in Nashville, TN. The church committed to supplying 6 tractor trailers full of much needed supplies.
If you would like to make a donation, funds can be sent directly to RCDC at the following address – please indicate that it is for disaster relief:
Rainelle Community Development Corporation
732 Main Street
Rainelle, WV 25932
Or online at:
https://www.gofundme.com/rcdc_floodrelief
About Miltec UV:
Miltec UV has been servicing the UV industry for 26 Years and is a global leader and manufacturer of both arc and microwave ultraviolet curing systems. Miltec offers a wide range of quality UV parts, standard equipment and custom systems and services designed to interface with existing or new manufacturing production lines. These systems serve a broad diversity of industry-specific applications and market segments. Among the many applications supported are: optical fiber, wire, metal decorating, wood flooring, cabinets, automotive products and many other industries.
Media Contacts: Beth Mosner: (410) 604-2900 X21 | [email protected]