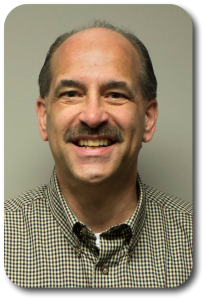 "We are all put on this earth to help each other in any way we can" are the thoughts of  Mike Voss and one of the reasons he dedicates himself to his community, as well as being an integral part of our sales team. He is a magnanimous person here at Miltec whose generosity of spirit is quite large!
In addition to being our Upper Midwest Regional Sales manager,  Mike is also the current Vice-President of the WAFER Food Pantry located in La Crosse, WI. WAFER distributes 1.6 million pounds of food to people suffering from food insecurity. That covers 39,000 people with 3 meals a day for 4-5 days with a total of 1,350,000 meals provided annually.  They also have a Mobile Food Pantry which distributes food to rural communities and an after school "Backpack" programs for community schools that provides children with food to eat over the weekend.  Nutrition Education programs are offered to educate people on how to prepare healthy foods at home. Lastly, they provide Senior Share food programs for the elderly who need diet specific foods. These are just a few of the programs they support! Mike states "We are all put on this earth to help each other in any way we can.  There is so much hidden need in all our communities. The WAFER Food Pantry affords me the opportunity to serve those who are less fortunate in our community.  Helping eliminate hunger benefits our entire community in so many positive ways.  Solving hunger issu es allows children to succeed in school, helps the elderly and physically challenged to gain access to healthy food and removes fear from people's lives.  It makes me feel good to help people and see them lead healthier lives."
In addition, Mike is on the Big Brother/Big Sisters Golf Committee which strives in reaching an annual goal of $15,000 to support youth mentoring programs as well as the United Way Fund Development Committee which develops programs to meet fundraising goals of the United Way in La Crosse, WI.
For further information on these organizations, please visit:
http://waferlacrosse.org/about-us/
www.7riversbbbs.org
www.greatriversunitedway.org